MALTESE POODLES/MOODLES FOR SALE
Last Updated on Wednesday, 10. June 2015.
We are a Licenced Government Registered Domestic Animal Business with over 20 years of experience breeding non-shedding family companion dogs. Licence/permit number BDBUS203.
All puppies sold are desexed, microchipped, vet checked, guaranteed, vaccinated, wormed and free of genetic disorders
---
Sorry Non Shedding Toy Moodle Puppies For Sale.
We expect another litter in 4-5 months to be born.
Call or email us for more info or to place an order.
---
Maltesepoodles/Moodles To Be Born In 4-5 Months
Non shedding 5th generation Maltesepoodles/Moodles later this year.
Call or email us for more info.
---
Related Links:
Pictures of Maltese Poodle Puppies
Maltese Poodle Pictures
Maltese Poodle Information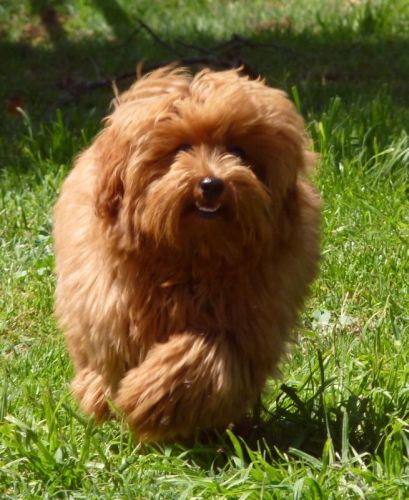 Ruby the Maltesepoodle/Moodle having some fun in the sun